OUR MISSION
Gender Equity & Economic Security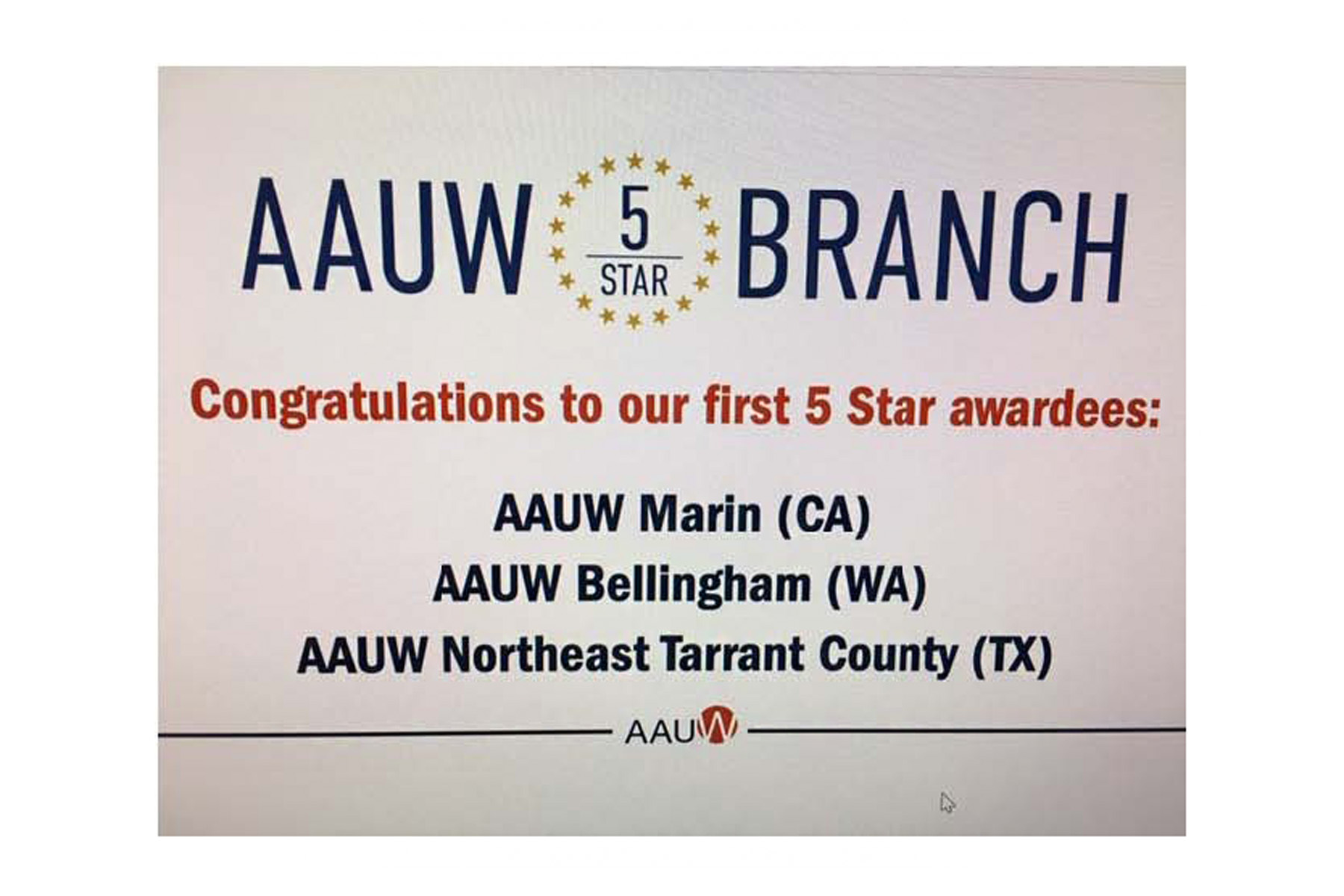 ---
ECONOMIC SECURITY 

Start your free, online salary negotiation
workshop
by clicking on the logo below.
---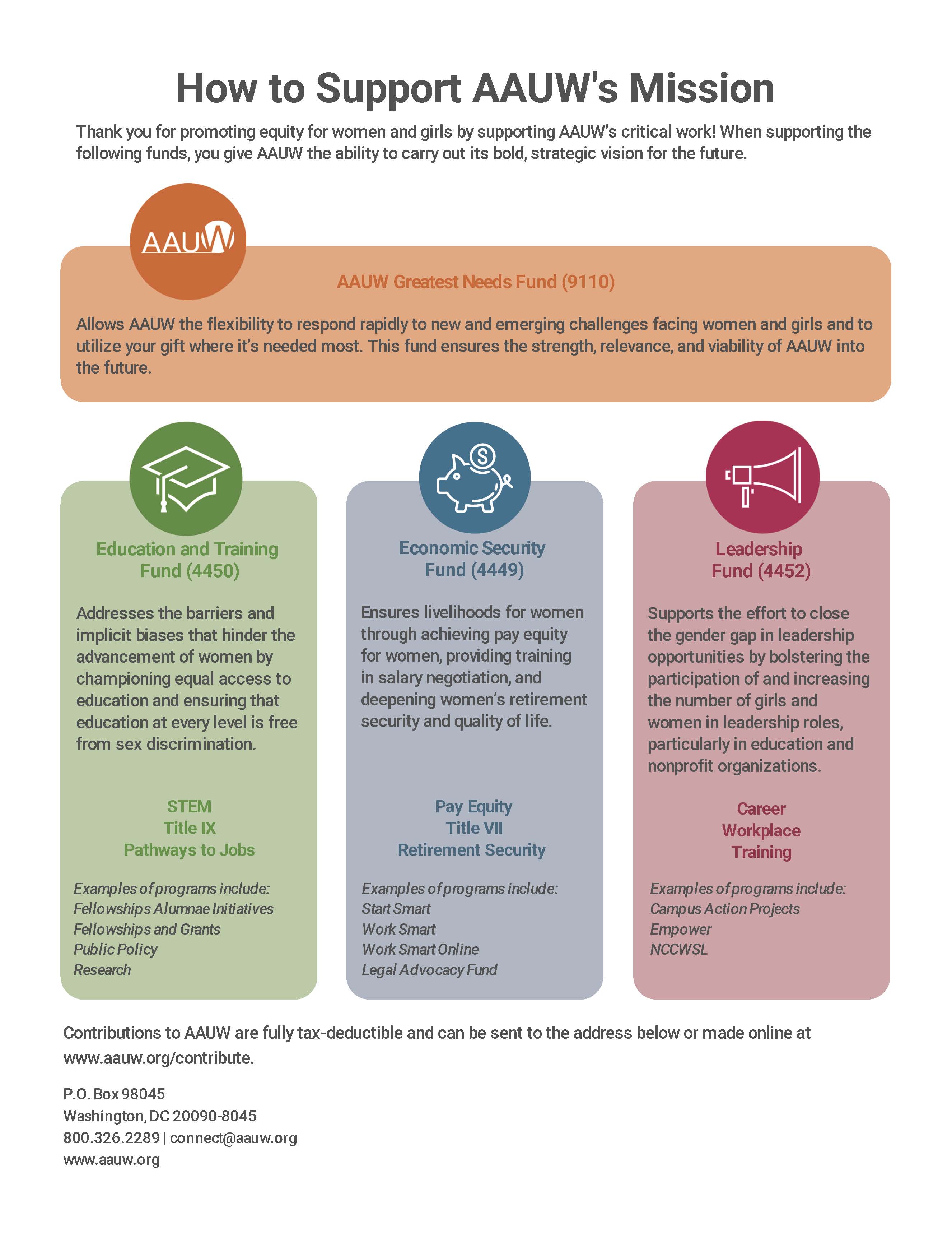 If you have a personal PayPal account, donations can be made using the PayPal Giving Fund. Donations via the PayPal Giving Fund will go to our Projects Fund to support our fundraising goals. Please click on the AAUW Funds link in the right-hand column to learn more about our branch's scholarship opportunities for women and girls. Note: Donating via the PayPal Giving Fund will require you to have a personal PayPal account. You will need to enter your personal PayPal ID and password into the PayPal page which comes up after setting an amount and selecting 'Donate' on the Giving Fund page.
Important notice to NETC Branch members:  Payments for operating expenses like membership dues, other member's project expenses like pansies, or for any other 'specific' reasons cannot be submitted using this 'Donate Now' button (above).
---

Calendar of Events
NOTE: These are all Zoom meetings
July 2021



July  8          Daytime Bridge       1:00 p.m.
July 14         Book Clubbies         9:30 a.m.
July 15         Lit Group                  6:00 p.m.
July  22        Evening Bridge       7:00 p.m.
August 2021
August 11     Book Clubbies        9:30 a.m.
August 12     Daytime Bridge     1:00 p.m.
August 19     Lit Group                7:00 p.m.
                      August          Membership Brunch                                   
August 26     Evening Bridge      7:00 p.m.
---
Click on the link above for an application to apply.
---
Congratulations to the NEW OFFICERS!
Presidents:    Paula Jernigan and Faye Beaulieu
Program VPs:   Cheri Butler and Chasity Crawley 
Membership VPs:  Jerrilyn Woodard-Entrekin and Kimberley Carpenter
Funds VPs:   Ellen Jones and Pat Cheong
Secretary:   Ilze Kalnajs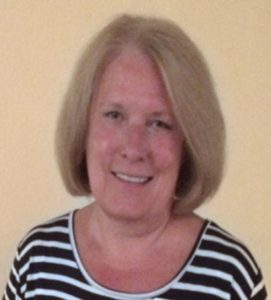 Finance VPs:   Cheryl Dale and Alice Logan
A special note of appreciation for the unseen hours spent by officers, chairpersons and members who have made our Northeast Tarrant County Branch such an AMAZING organization involved in making the world a better place. Thank you!  Carol and Margaret
---
Our AAUW-NETC Branch Shining Star for 2021
Debbie Gerwick.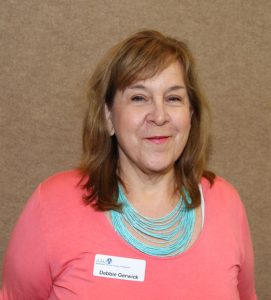 ---
Our 2021 Named Gift Honorees: 
The Cares and Concerns Team 
  Penny Yarbrough, Chair
Rachael Boucher
Jean Dodds
Debbie Gerwick
Mary Ann Goetz
Lynn Millner
Diane Siegel
---
---
---
YEARBOOK NOW AVAILABLE!
The NETC Branch Yearbook 2019-20 has been published.
Thank you, Betty Chang, for donating the printing. 
---
Branch Legacy Circle Members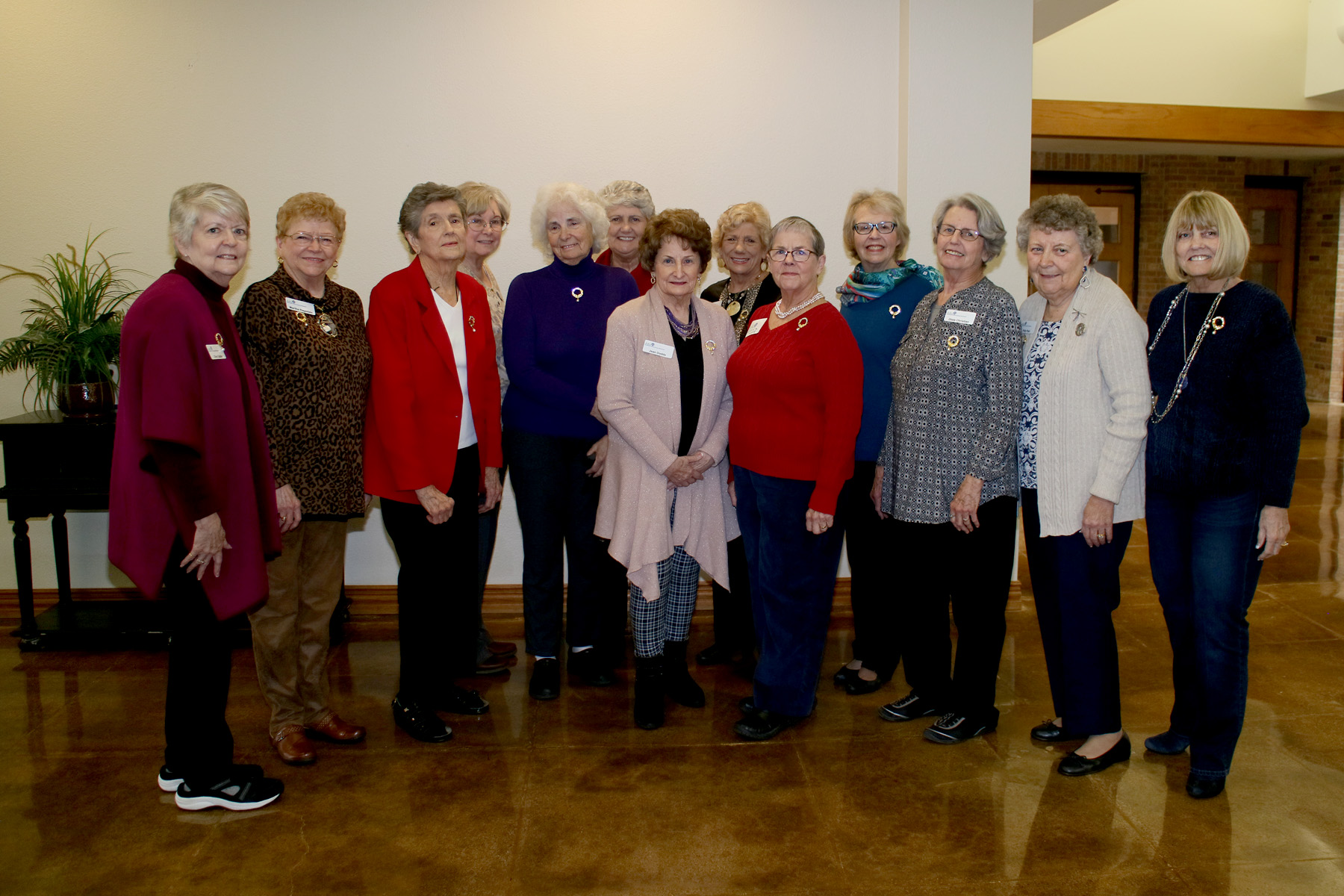 Cheri Butler, Martha Ragsdale, Anna Holzer, Pat Lucas, Meg Sprenkle, Ginny Phoenix, Jean Dodds, Mary Ann Goetz, Gloria Long, Pat Cheong, Dixie Christian, Polly Post and Lynn Doyle. Not pictured: Keith Dodds (our first mother/son duo), Rosemary Jobe, Margaret Martin, Martha Matthews, Lynn Millner, Mimi Nimocks, Diane Siegel.

---
Branch members and community leaders honored the legacy of Georgia Kidwell, branch founder and long-time community advocate, at a requiem mass at St. Vincent's Cathedral in Bedford.  Memorials to AAUW may be mailed to Ilze Kalnajs, branch treasurer.  For obituary, click on link or copy and paste it into your browser.
http://Click the link for the full obituary. https://www.legacy.com/obituaries/dfw/obituary.aspx?n=georgia-brenner-tipton-kidwell&pid=190775355&fhid=7166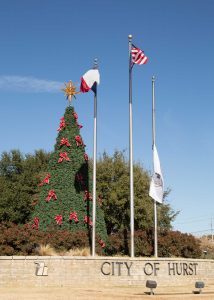 https://1drv.ms/v/s!AviZIl5f0np1gflkQ50vZAUSUT6osw
Click on link above to see the flag ceremony in honor of our branch founder, Georgia Kidwell.
---
WE WELCOME GUESTS!!! 

Come join us!!!
AAUW Northeast Tarrant County Branch
http://netarrant-tx.aauw.net/
AAUW Texas http://aauw-tx.aauw.net
AAUW Interbranch http://northtexas-ibc.aauw.net/
AAUW Website http://www.aauw.org/
AAUW Blog http://blog-aauw.org is a lively place to read about and discuss issues of the day.
AAUW on Twitter Log on or sign up for a Twitter account and start following AAUW members from around the nation to hear the latest AAUW and public policy news.
AAUW on Facebook Join AAUW on Facebook. "Like" the AAUW national, Texas, or NETC page!